Every February brings the Show the Love campaign where we make and share green hearts and raise awareness of all the things we love that need protecting from climate change. You can get involved online by using #showthlove and find out more at https://www.theclimatecoalition.org/show-the-love/
I came to the Show The Love campaign through The Woodland Trust. I came to The Woodland Trust through my love for trees and my desire to help protect them. The Woodland trust campaigns to protect trees, plants trees and also buys areas of woodland to keep it safe from development.
I've made this year's heart as a collage, and it's more overtly Pagan than any of my previous hearts. Some of the images used here came from Woodland Trust material, some came from Spirit and Destiny's zodiac signs, the labyrinth image also came from them. Other material came from magazine copy of The Shamanic Oracle deck.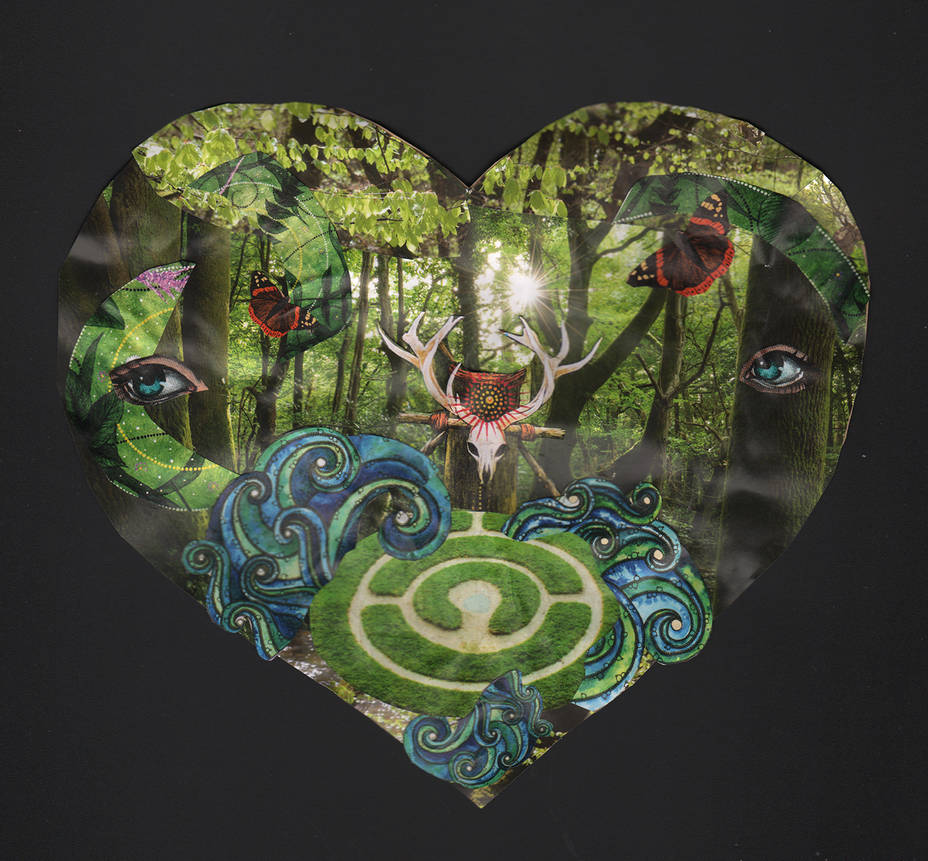 During February I'll be talking about what I love, and also about what we can do to protect what we love.