One of the things I like to do with the Hopeless Maine graphic novel series, is play with folklore. Here's an example- the entirely traditional Mari Lwyds in a clearly non-traditional setting.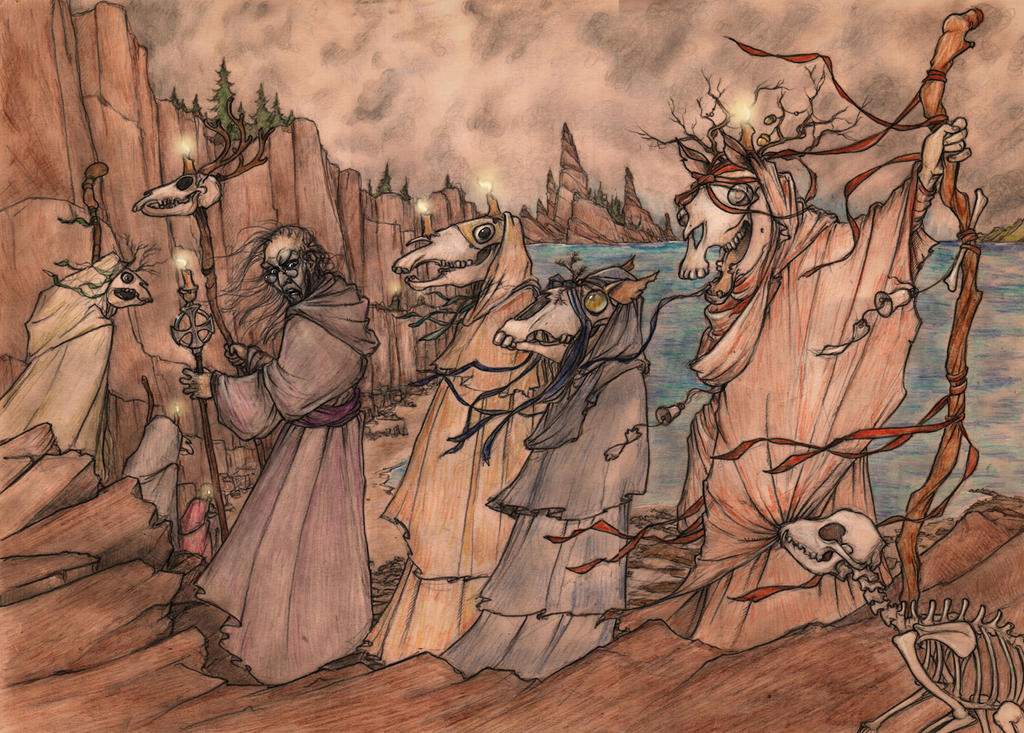 The Welsh Mari Lwyd tradition involves exactly the kit you see with horses skulls on poles and trailing costumes to cover the person holding the pole. You then go to houses and/or pubs for riddling fights.
When people migrate, they take their culture, folklore and beliefs with them. How that plays out can vary – it can mean that sometimes what the disaspora hold is an older form of the tradition than what develops elsewhere. People away from home can be more focused on keeping their traditions unchanged. Sometimes the opposite happens, and the tradition is influenced by what else is around, or evolves to suit the circumstances. Clearly, both trajectories are equally valid.
Playing with folklore in this way gives me scope to make things up – you can read what happens to Mari Lwyds on Hopeless Maine here – https://hopelessvendetta.wordpress.com/2019/05/03/the-hopeless-mari-lwyd/
And doing this in turn gives me a chance to talk about folklore as a process without getting too bogged down in the academic side of things, which is not my natural habitat.
More about the latest volume of Hopeless Maine here – http://www.slothcomics.co.uk/news/hopeless-maine-3-victims-is-released-in-june
Art in this blog mostly by Tom Brown and a bit by me.