Jason contacted me by email to ask if I'd host this post. It's interesting stuff – I think we should be doing more to explore the social impact of religion. I don't think you need to believe anything specific to benefit from many of the things a religious practice can do – themes I've explored in Spirituality without Structure and When a Pagan Prays. I think what Jason says has relevance for all faith groups and its interesting to think about how we might apply this to a Pagan context.
This Is Why Seniors  Should Attend Church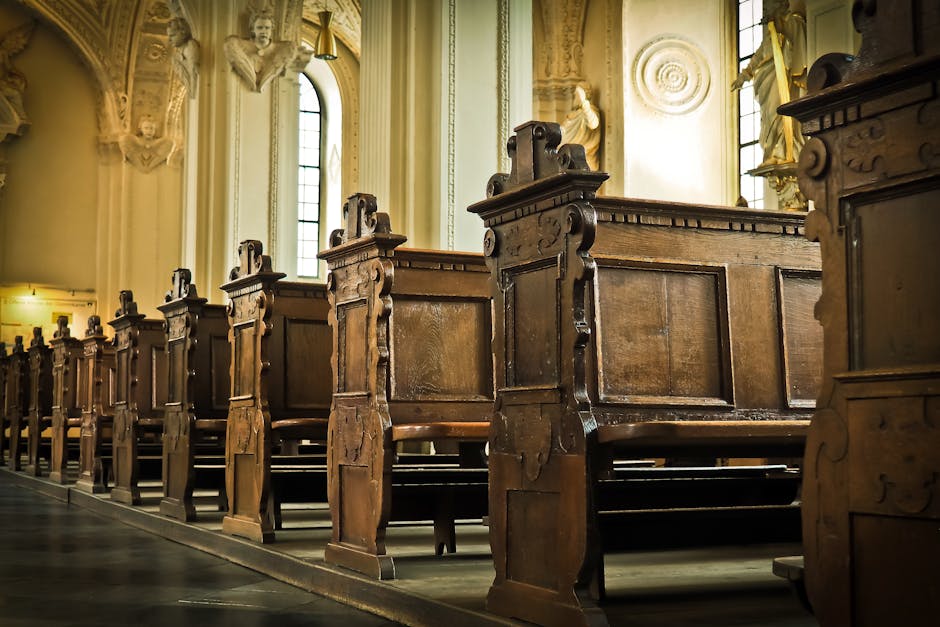 Whether you're ultra-religious, simply spiritual, or somewhere in between, church can give you perspective on life's ups and downs in a safe environment. While people of all ages can benefit from a weekly prayer session, it can be particularly helpful for seniors — here's why.
Mental Health
Due to life circumstances that may be unique to their age or health concerns, elderly people often confront a variety of emotions or mindsets that may be somewhat debilitating and hard to bear. These include a sense of isolation, loneliness, boredom, and grief, as well as others. Seniors need activity in their lives to help ward off isolation and depression, which can lead to risky behavior like substance abuse. Studies show that seniors who regularly attend church have greater mental health than those who do not. In fact, depressive symptoms improved and they were able to cope with illness better later on in life.
Preventative Care
Seniors who regularly attend church are more apt to stay on top of preventative care such as flu shots and cancer screenings. Those struggling with medical costs will benefit from church-sponsored health fairs that offer service like those listed above and more. Church communities tend to promote ways to live a healthier life.
Social Life
Research suggests that when seniors retain some semblance of a social life, they can decrease — or slow down — the rate of cognitive decline. It's likely that they'll make friends who they'll see outside of the church environment. Even acquaintances can be beneficial as there's the possibility of meeting someone younger who can help with lawn work or occasional errands.
There may even be an opportunity to contribute to the community, which can give the elderly a sense of purpose that could help ward off depression. Going to a place of worship gives seniors a safe place to get support through good times and bad.
Cognitive Health
Between participating in church services (singing, reciting prayers, listening to a sermon, etc.) to socializing with other members of the congregation, the church environment can help prevent dementia, Alzheimer's, and other cognitive disorders.
Longer Life Span
Studies indicate that attending church can lower stress levels, which reduces inflammation that increases the risk for disease — it actually may reduce mortality rate by 55 percent. Religious attendance is also known to boost the immune system, decrease blood pressure, and possibly change bad behaviors such as smoking, excess drinking, and promiscuity.
Increased Optimism
Though it's not exactly clear why, there's a link between optimism and attending church. Seniors who attend more than once a week are 56 percent more likely to have an optimistic outlook on life in comparison to those who never go. Churchgoers are also 22 percent less likely to experience depression.
Physical Health
Having a reason to get dressed and leave the house may be just what a senior needs to keep moving. Findings show that leaving the house every day — even a short trip — can help seniors live longer. Staying indoors regularly can contribute to physical and mental decline.
Improved Coping Methods
The golden years can be an emotionally challenging time because seniors live to see the passing of friends and family while experiencing their own illness. Going to church can help seniors cope through sad and stressful times by encouraging mindfulness.
It doesn't matter who or what you believe in as the benefits that come from attending a place of worship are the same. Don't worry if you never regularly attended church in the past. There's never a bad time to incorporate spirituality into your life.
Photo Credit: Pexels