Jonny Fluffypunk is one of the many strange, colourful (and in this instance, stripey) contributors to Stroud being such an awesome place to live. I've seen him live repeatedly, and have finally got my hands on his published work.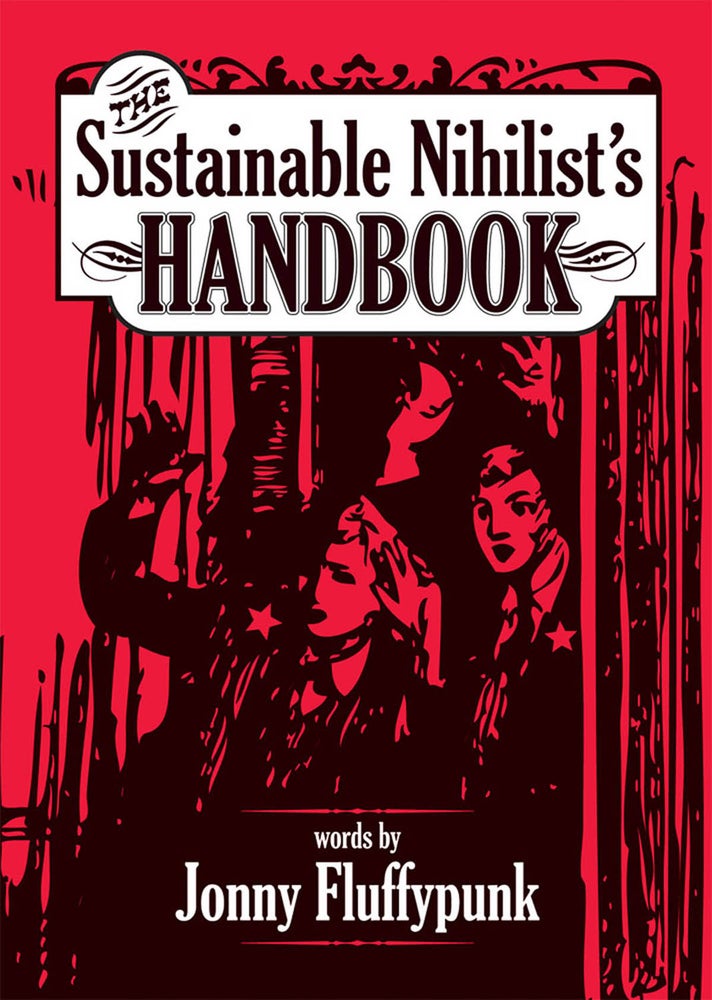 The Sustainable Nihilist's Handbook mixes poetry with short prose pieces. The poetry has the energy you'd expect from someone who does a lot of performance. Most of it is funny, but without becoming trivial. Surreal, surprising, uneasy. Mr Fluffypunk is the master of too much information, with confessions from his youth which may or may not be true but will leave you with some startling mental images. It's a small book and does not take long to read, but unlike many poetry collections, it is the sort of thing you can just sit down and read cover to cover in one go.  I can heartily recommend it.
More here – http://burningeye.bigcartel.com/product/the-sustainable-nihilist-s-handbook-by-jonny-fluffypunk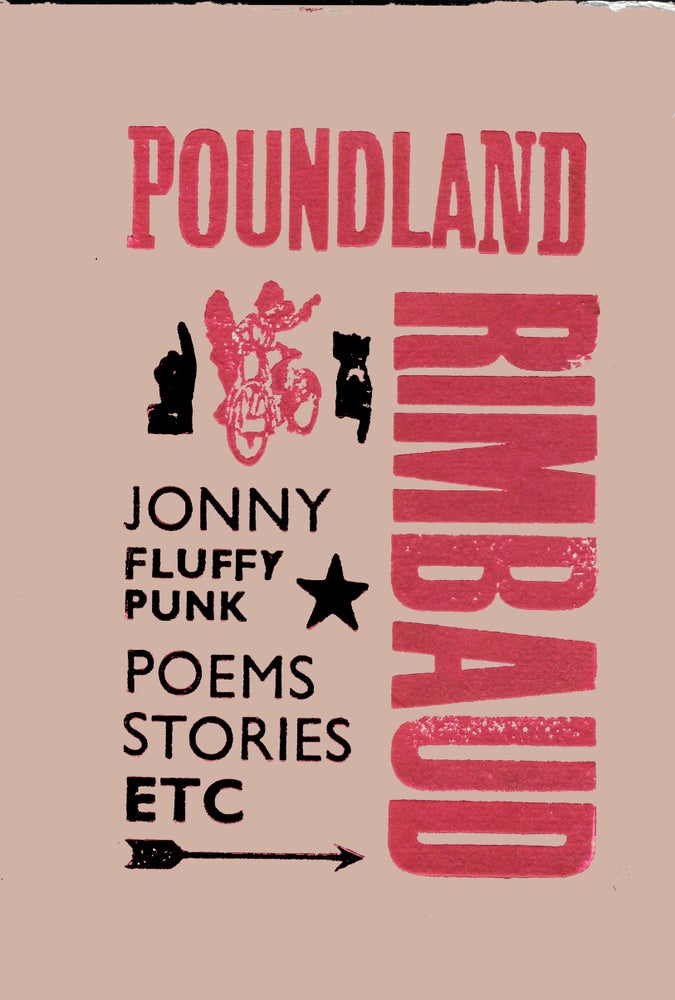 Poundland Rimbaud is Jonny's second collection and like the first, it contains a mix of poetry and prose. Unlike the first, it also has a steady supply of footnotes. Some of these add context and insights, some whip the rug out from under a poem's metaphorical feet (I could get a joke about meter in here, but I'm resisting it). Again there's the kind of comedy that comes from discomfort, over sharing, and a keen eye for the inherent ridiculousness of human beings. The last section of this book is a full script, with production notes for the one man show 'Man up, Jonny Fluffypunk'. Having seen the show, I found this fascinating, but have no idea how it would read for someone innocent of the experience. In the printed version, the author lays bare the methods by which the audience is to be emotionally manipulated, and its not just about long, uncomfortable silences…
I thought the whole thing was brilliant, and highly readable – as with the first book I devoured it over a couple of sittings.
More here – http://burningeye.bigcartel.com/product/poundland-rimbaud
Jonny Fluffypunk talks in his work about poetry being dangerous, and about being personally dangerous. I can vouch for this, having mistakenly sat in the front row at one of his shows, and consequently had all of the poetry relating to unrequited teenage love directed towards me. She was plump, greasy, not conventionally attractive, and largely oblivious. I was considerably older and there was no scope for obliviousness. There's been no point in my life when anything like that happened in a real way – it could only happen as a joke, requiring me to look into some personal voids I generally try to ignore. Live art is inherently risky, you never know what a poet might decide to do to you.